Dr. Paul Myers is a director of Farm Urban, which links scientific research with local food production. Its founder members are bio-scientists based at the University of Liverpool, focusing on developing the knowledge and systems to introduce innovative urban farms into communities nationwide.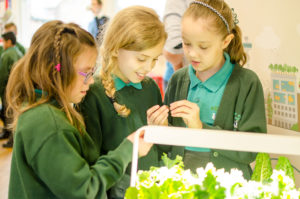 How did your idea develop, and what technologies and tools do you use?
Rising food and energy prices, increasing unemployment and unhealthy, unsustainable lifestyles are major concerns for today's society. We believe that the development and implementation of efficient, technologically-advanced urban farms are a key part of the solution.
By taking science fresh from the lab and implementing it at the farm in the heart of urban communities, we aim to change both how we do science and how we farm our food. We develop and test the most efficient ways to grow food in urban environments, focusing primarily on aquaponics.
Aquaponics provides a focal point around which communities can come together. We work alongside groups as diverse as schools, allotment owners, residents' associations, hospitals and universities to develop programs and education around sustainable urban living.
We install and manage innovative, high-tech urban farms that produce low cost food in a sustainable and cost-effective way. These farms can regenerate communities, provide jobs, promote health and lower carbon emissions.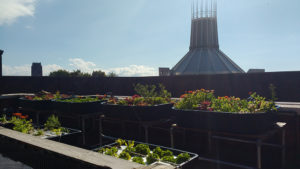 How did you learn about OpenMaker? Why did you find it interesting?
I learned about OpenMaker through the Beautiful Ideas Company, and I am interested in how it can assist in bringing together makers and manufacturers, and supporting them to find innovative solutions.
What are the top three challenges for the future of your company?
1. To find a balance between development and delivery
2. Ensuring that we focus on bringing relevant projects to fruition and not having too many projects unfinished or not drawn to a conclusion
3. Ensuring that projects and products are optimised commercially – we are working on this!
Does you have any previous experience with innovation communities, acceleration programmes or intermediary bodies?
Yes, we were involved in the Beautiful Ideas Company's LaunchPad accelerator programme. Having an evolving, concentrated group of makers as part of that scheme was invaluable in helping develop our products.
We're also part of University of Liverpool  Low Carbon Eco Innovation programme. Although, at times, the universities can be an 'impenetrable behemoth', we found the experience of having a team to help facilitate, alongside access to experts and equipment was amazing.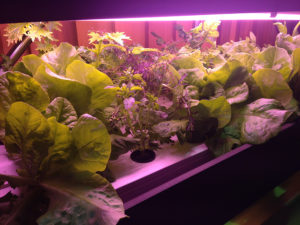 Do you have any previous experience with open manufacturing? Have you ever developed a product/solution in collaboration with someone applying an open manufacturing approach?
Yes, we have done this. What we found difficult was that everyone had different budgets, timelines, priorities, procedures and capacities. There's a whole other level of processes that needs to be developed in order to make things as streamlined and efficient as possible for the development of the project.
Open Maker is a work in progress! How can the OM programme help you facing the challenges, and what topics and kind of expertise are most you interested in?
Definitely in bringing as many relevant people together to share ideas and projects.
In nine to twelve months from now, what criteria will you use to assess how useful the OM programme was for you?
We'll use the time to work to develop our submission – the criteria will be that the successful submission has a real impact on our collaborations and can be shared with others facing the same issues.
There is a relationship between the OpenMaker topics and the Industry 4.0 topic. What do you know and think about it?
We already totally support the idea of open source, sharing resources and working together. It's fundamental to the way we work.