Ten semi finalists from the UK have been selected for the OpenMaker programme.
The programme has been facilitated in the UK by the Beautiful Ideas Company, alongside fellow teams in Spain, Italy and Slovakia. The UK judging panel included Liverpool deputy mayor Cllr Nick Small, local entrepreneur Gemma McGowan, Paul Dickson from LJMU and Anthony Walker, project manager of the LCR4.0 project at LJMU, acting as a technical advisor.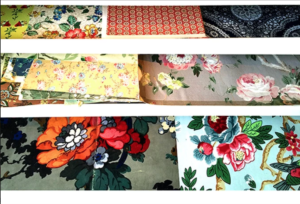 Seven of the semi-finalists are from the Liverpool City Region, including Wirral and North Liverpool, with a further three from Salford. Each of the semi-finalists is active in an area that the Beautiful Ideas Company has worked over the last two years, as it builds clusters in the grassroots creative economy.
Judge Gemma McGowan says: 'I was really surprised by the standard of the applications and the immense knowledge and creativity we have within the maker/manufacturer sectors. When the Beautiful Ideas Co started delivering OpenMaker I didn't think I was techy or creative. What I now realise is that technology affects almost every part of our economy and the applicants and their ideas are an exciting force for social change, driven by social values.
'It's good to see links created between makers and manufacturer communities, and was an honour to be involved in hearing their ideas. It was also very impressive to see a balanced 50-50 gender split of semi-finalists. While women might not traditionally have been seen as natural manufacturers, the ideas are strong, focused and exciting.'
The ten semi-finalists are:
Small Scale Manufacturing of Fashion Footwear

3D printing is used to develop a process for designers, artists and makers, creating footwear prototypes to be commercialised. The ability to create small scale production runs allows new designers and small businesses to avoid the expensive start-up costs, high levels of financial investment and failures seen by many makers and manufacturers in this sector.
Both designers and labourers are often exploited for excessive commercial profits with long supply chains, in which components are transported globally. First demonstrated at the British Style Collective (formerly The Clothes Show) 2017, the opportunity to produce short runs places the process in the hands of designers – and ultimately customers – in what is otherwise a highly exclusive and unsustainable sector.

Maker: Shoe Bird Ltd and manufacturer: LJMU Fablab

3D scanners to link creative industries
Objocopiers are professional, self-contained 3D scanners which will be used to connect Liverpool's diverse creative community. The easy-to-use open-source scanners will allow the city's scattered and siloed creative communities to share prototypes, and encourage companies to work together in new ways to realise existing assets through new distribution channels.
The 3D scanners will operate by putting a person or object on a rotating plinth, which will take hundreds of photographs, via six high tech cameras on a rotary arm. The data will then be processed automatically by a photogrammetry app on the scanner and shared to a specialised local place in the cloud, which all collaborators will have access to.
Maker: Maiku Ltd, Real Space Ltd and manufacturer: LJMU Art and Design School

Aquafarm
The Aquafarm is an off-grid aquaculture centre in Liverpool's Clarence Graving Dock. Utilising a currently disused space, the farm will produce food locally in urban locations, including fresh fish, seaweed and shellfish on a pilot scale, whilst also carrying out research and development.
Addressing the challenges of scaling up for a commercial operation, the Aquafarm will use existing off-grid services  and modularity for flexible scalability, allowing it to be replicated in any location. Future phases of the Aquafarm will see it used as a focus for an SME cluster and visitor destination, promoting innovation whilst raising awareness of the sustainability agenda.
Maker: Seaweed Alchemy Ltd  and manufacturer: WhiteCircle Ltd
Microhome
Microhome is a home and workspace, which is available in a range of custom-built design prototypes. It's a response to the UK's housing crisis which has seen homelessness double in the past four years, and creative producers – who are essential to sustainable urban economies – being forced out. There has also been a further wave of 21 to 35 year olds becoming homeless and/ or leaving urban areas, as housing assistance is withdrawn from this age group.
Delivered fully assembled, Microhome is 'plugged in' to services on temporary, permanent, small and infill sites, and can be used on sites too small for commercial value, in difficult locations, and assets awaiting long term value or site assembly. The units cost between £25,000-35,000 and allow for rents of £40 to £100 per week.
Microhome will be built and tested with a live residential community, and exhibited at the National Housing Federation showcase, on land donated for five years by Salford City Council.
Maker: Salford Makers with manufacturer: Salix Homes Developments and Islington Mill Arts Club
Physical Innovation Platform
The Physical Innovation Platform brings together designers, makers and manufacturers, to form a network which will produce an open source 'blueprint' style archive of commissions, to be used throughout the creative community. Often, makers and designers are asked to compete to win commissions, and usually only those with access to the relevant resources can take them up. The Physical Innovation Platform creates the opportunity for the creative community through a 'how we did it' style blueprint, which can be shared and replicated across the community.
Manufacturer, Finsa, will use the platform to challenge the conventional use of its products whilst testing limits and producing content to market them. An innovative display stand, which has been designed by designers and made by makers, will be at the Surface and Design Show in London during the project, and will be testing materials for the manufacturer.
The Physical Innovation Platform creates an opportunity for designers, makers and manufacturers to work together on live projects, engage in research and development, and develop a blueprint for how this approach can be applied in other places.
Maker: Make Liverpool, WMB Studio and manufacturer: Finsa
FUEd 1.0 Education for the Fourth Industrial Revolution
FUEd is a powerful, responsive and integrated educational tool, designed to keep pace with the fourth Industrial Revolution – industry 4.0. There are three key components to FUEd: a real world scientific problem; a physical piece of cutting-edge technology; and accompanying responsive, dynamic, digital content. FUEd 1.0 will deliver the prototype of an educational tool, incorporating a piece of fourth Industrial Revolution technology – Zipgrow, a vertical food growing system – enabling high school students to explore real world problems through up-to-date technology.
This creative approach places curiosity and self-directed problem-solving at the heart of learning, allowing students to participate in collaborative research and citizen science experiments based around industry 4.0 technology whilst equipping them with the skills they will need in the new world of work.
Maker: FarmUrbanLtd, IGOO and manufacturer: REFARMERS
Aqua Running
Aqua Running creates unique bodysuits to allow anyone of any age, ability or disability to exercise comfortably in deep water with no impact on bones, joints or muscles.
The buoyancy suit contains 19 strategically placed buoyancy pads, which keep a person's head above water and activates core muscles to help correct running and jogging position in the water. Its lack of impact allows people to exercise safely – with no risk of injury – very early in recovery from surgery, illness or injury, and is fully CE certified to the highest European Safety Standards.
As well as also acting as an excellent learn to swim aid for children, the buoyancy suit is in its next stage of development, which will include sensors to retrieve physiological data about the patient's recovery, monitoring exercise and fitness levels during exercise. The first suit with integrated sensors will be launched in 2018 at Real Madrid FC, and the National Children's Clinic for Cerebral Palsy and Brain Paralysis in Spain.
Maker: Terence Nelson with manufacturer: Sensor City
Smart Print
Smart Print will pilot a digital database, designed to transform the consumer into a digital artisan, and deconstructing the mass-market fashion machine. Using a historical archive of over 50,000 wallpapers and textiles dating from the early 18th century, it will create a large digital database of antique motifs. These are in high demand as inspiration for designers in high street brands including M&S and John Lewis. This large digital mix-and-match pattern database will not only preserve and immortalise the beautiful timeless motifs, but provide a pioneering resource for the second stage of the project, creating unique mix-and-match designs, exploring possibilities and refining the digital design process.
The third stage involves our collaboration with a manufacturer to produce a range of wallpapers showcasing this unique design process, to be launched at a high-profile European interiors trade-show. This database will form a globally-accessible digital platform that can be used by the design-novice consumer to create and personalise print to express their identity and to create personal products in smart factories.
Who: Maker Cheryl O'Meara and manufacturer Digitex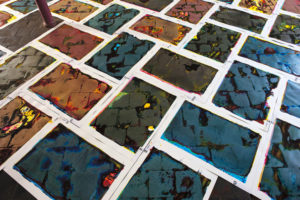 Temporary Custodians Platform
Temporary Custodians Platform is an interactive website, which will host an innovative and accessible public database of artworks – an important new cultural resource for the region. It will provide a platform for private collections, including the collections of a sample of small to medium sized collectors, plus 'Temporary Custodians of Islington Mill', a collectively owned artwork created by Maurice Carlin and currently held by 80 individuals.
This project aims to disrupt the current art market and collecting system, which limits notions of success for artists; concentrates wealth and opportunity in large urban international centres such as London, and excludes all but the wealthiest tiers of society. This project will prototype an alternative collaborative model, by bringing together the burgeoning collector community in the North West.
Maker: Res and manufacturer Origens Medialab
Origami Pulse
Origami Pulse will produce a unique range of origami paper, printed with original art work and crystalline forms of happiness-producing chemicals. Each sheet of Origami paper contains serotonin, oxytocin, dopamine and endorphins – meaning that people will literally be able to fold happiness.
It has been created to combat the current mental health challenges facing the UK, which cause over £26.1 billion of lost earnings every year in the UK. Origami Pulse paper, alongside a combination of workshops, a website, cards designed specifically for mental health and a library with quotes and inspirations, will revolutionise the communication of emotional states in modern society.
The fusion of the ancient art form of origami with modern manufacturing and communication processes, will result in bespoke workshops cards and kits, creating solutions for the mental health challenges experienced by one in four people in the UK.
Maker: Mobile Craft 4 U and manufacturer: Re-wrapped
The OpenMaker finalists are due to be announced later this month, and will collectively share a funding pot of more than €100,000.