Alex Christey-Kelly has a national diploma in fashion design and degree in fashion communication, concentrating on sustainable making projects throughout her courses. Working in fashion retail, she became increasingly uncomfortable and disillusioned with the ethics of the market-driven fashion world.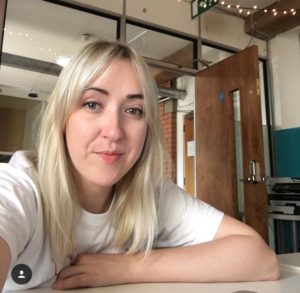 As a director of north Liverpool's Make makerspace, Christey-Kelly's OpenMaker project involves the fashion industry, steering a political agenda towards ever-increasing change. Often considered an unethical industry, with dated operational practices, her idea focuses on bringing together designers, makers and a creative community.
Christey-Kelly's fashion communications degree enables her to understand how to get people making things, she says, and how to market them. 'Part of the idea behind Make has been to provide access to tools that I found lacking after leaving college. We've developed a community of makers that we work with on a regular basis, bringing in makers in different fields and enabling them to gain peer advice, contacts and share skill sets.'
In spite of her background and training in fashion, it is an industry that moves quickly, says Christey-Kelly. 'I want to continue to work with people and build communities in the way we have at Make. Fashion has moved on in areas like social media marketing since my training, but I think there are openings and opportunities for it to embrace further developments that have taken place in other fields.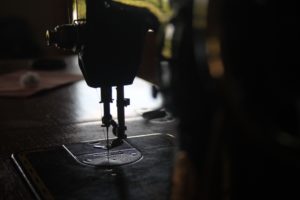 'The way we've succeeded in making a space for our resident makers to share facilities, make products more cost-effectively and test out prototypes,' points to similar opportunities, she says.
Working alongside the Beautiful Ideas Company's Launchpad programme has helped the Make team access the support and advice to put their ideas into action. 'We already had the idea for Make Liverpool but didn't know how to put it into action, so found the acceleration process very useful. Money has also played a key role; it's been great to get some money to get an idea off the ground, and meet lots of people through a network.'
Future challenges are focused around the desire to create ethical work, supporting the environment, and helping people through enabling them to make things. Christey-Kelly is relishing the links OpenMaker will create with manufacturers, leading to further collaboration with the scope to expand these on a national or even European level. 'This, in turn, leads to the transfer and sharing of skills between makers and manufacturers,' she says, 'and to further access for our existing, and expanding, network of makers.
'Creating a community that enables more interested people to be involved in making things,' is a great benefit of an open manufacturing system, she says. 'The openness makes everything more transparent and accessible.' The aim is to create a hub and network, with the potential to have similar spaces in a number of cities that makers can trade across.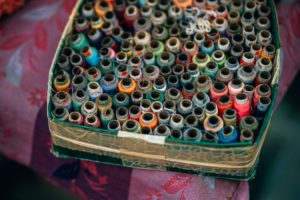 'Expanding an open source platform into a fashion arena could create new areas for development both Make's offer and the industry,' she says. 'Offering patterns that are downloadable for individuals, to send to a maker or manufacturer for production, creates the opportunity for individualised fashion that can be altered to suit each wearer.'
On Industry 4.0, Christey-Kelly says that she's not sure that makers are consciously aware of it as a strategy – but that in doing what they are doing, are certainly contributing. 'It's important not to get left behind in the thinking and the discussion, but we need to be mindful of challenging it at the same time as being a part of it,' she says.
Image credits: Alex Christey-Kelly; Tix on Unsplash and igorovsyannykov on Pixabay.